Code
I use Python and Flask for most of my side projects. I'm interested in automating things that people do every day; developing tools to make writing web services dead simple; and evangelizing best practices to make it easy for developers to create products that are user-obsessed.
Projects
Cocktails with Landy
Link
The most comprehensive cocktail database in the world.
Lineup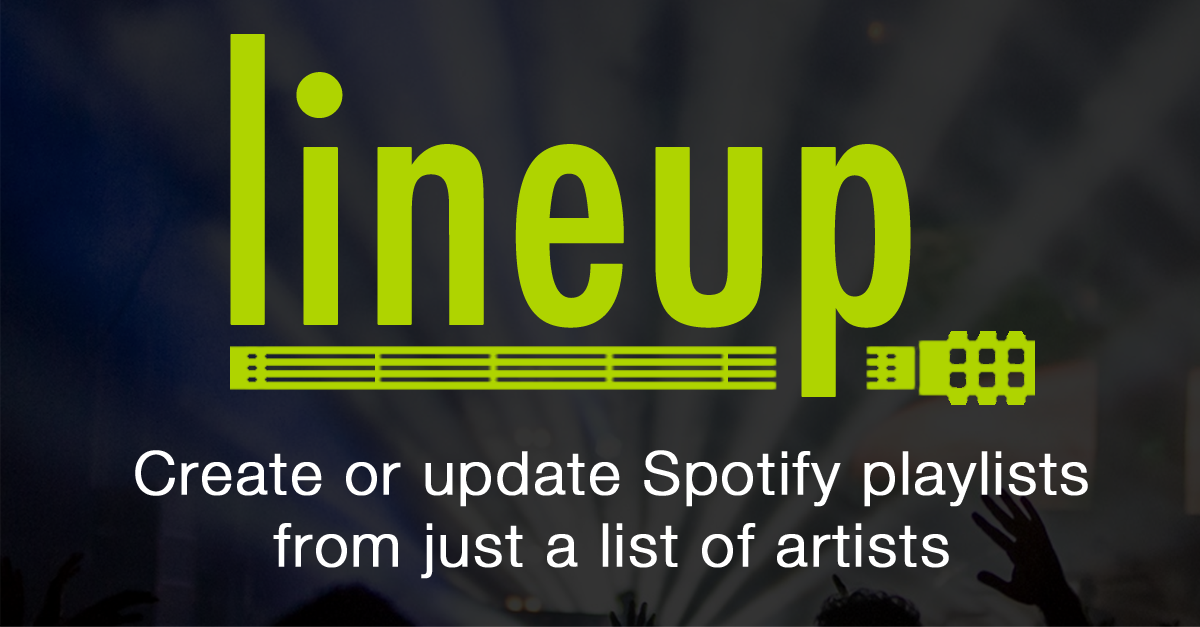 Lineup is a simple web app for creating or updating a Spotify playlist by just searching for artists. I use it to create lineups for music festivals or listen to songs from new bands. It was implemented by me, with design by my friend Adarsh Solanki.
Open Source
A library I wrote at Rover to enable StatsD metrics to be emitted at arbitrary granularity (instead of just the flush interval). Check out the READme for more info!
Professional
I currently work at Rover.com where I drive site reliability, observability and monitoring.
I also worked at Amazon where I developed complex distributed systems, managed operations for important systems including Amazon's search services, and worked up and down the stack from changing the look and feel of the search results page to designing new schemas as part of a large-scale migration off of legacy services.
Before that, I developed an automated UI testing framework at Microsoft (similar to Selenium).